Opportunities for Connection
CER Update ~ January 2022
| | |
| --- | --- |
| | Featured Resource: Disaster Relief Fund |
On December 10th a series of deadly tornadoes swept across Kentucky and other parts of the southeast and midwest. As of now we know that none of our congregations were directly hit, but members of the Bowling Green, KY congregation have damaged homes and the community around the church has been severely affected.

One of the most effective ways you can help is to support the Disaster Relief Fund of the UUA. Our Disaster Relief Fund is part of our covenant—a covenant between the UUA and congregations, between congregations who give generously and those in need, and with our community partners. Through aiding our congregations, their members and their community partners, we are able to embody our faith and values.

We anticipate requests to come into the fund from congregations in the areas that were affected as the clean up continues and insurance estimates are completed. Donations to the fund will support those requests and others like it in the future and allow the UUA to respond to emergency situations as they arise.

To learn more, make a donation or apply for a grant, visit the Disaster Relief Fund Website.
Music Recordings for Worship
Freshly updated is the Music for Online Worship page on Worship Web. This page highlights new guidelines for the use of pre-recorded music in your livestreamed and recorded services. Beginning in December 2021, all Unitarian Universalist congregations and worship leaders are asked to review our new WorshipWeb guidelines, developed in collaboration with the Association for UU Music Ministries (AUUMM). These new guidelines honor our relationships with the very generous musicians who provided us with music videos at the beginning of the pandemic, many free of charge. But as we continue forward, we need to honor that generosity and be mindful of the labor involved.
Please read the full guidelines on the webpage and look at the full list of hymn copyright and permissions for every hymn in the UUA hymnals. Visit the Music for Online Worship page on WorshipWeb for details and links. If you have questions please reach out to Rev. Erika Hewitt at worship@uua.org.
General Assembly 2022!
I
n 2022, we will have the option of meeting online or in-person! For those who enjoyed the convenience and accessibility of remote participation, General Assembly will continue to offer a virtual experience with robust programming and enhanced delegate discussion tools. For those who miss the in-person experience, GA 2022 offers opportunities to re-connect with friends old and new, local site attractions, and more! Join us June 22 – 26, 2022 online or in-person in Portland, Oregon. Program Proposals are being accepted through January 14. In Person Registration is now open. Find out about all the plans at the UUA website.

A Second Slice of Pi: An Online Conference for Smaller Congregations
Join us online at the
UU Institute
(UUI) on Saturday, March 12th, 2022 from 3 to 5 pm ET for A Second Slice of Pi – an updated, pandemic safe conference for smaller congregations and covenanting communities! What will we be doing? Easy on demand resources for small congregations, opportunities to connect with leaders of other small congregations, and a chance to share your story.
Registration is open
!
Has your small (<120 members) congregation done something interesting lately? A new partnership? A unique social justice project? A new way of connecting your members? Would you like to share your success with others? A Second Slice of Pi is looking for stories to share with participants at the conference via a short video (we can help!). Contact your
regional staff
to let them know you're interested or submit your idea
with this form
. Deadline for material submissions is February 1.
A Virtual Workshop for Your Congregation's Greeting Team
Build the Beloved Community by Being Inclusive of All
This is an online webinar on February 12, 2022, which will have two sessions from 10a-12p and 2-4 pm ET, including presentations and practice opportunities. Please plan to attend both sessions. Attendees from other regions are welcome.
We have a cap of 200 participants for this event to allow us to have adequate breakout spaces, so register early!
Cost: $25 for individuals. If you are attending as part of a congregational team, the cost is $5 per person. Details and registration at the CER Website.
Jubilee 3 Online Anti-Racism Training
You Are Invited to Participate in Jubilee Three Anti-Racism Training: Learning Together About Systemic Racism, January 14-16, 2022, online.
Do you wish to deepen your understanding of how race and ethnicity play out in our institutions and our daily lives? Are you ready to take a leading role to nurture a multicultural future in the face of opposing cultural currents? Come Join Us for this Life-Changing Weekend!
Weekend Activities: The training includes presentations, discussions, videos, exercises, and small group work. This 2 ½ day workshop is open to anyone who wants to journey toward making a stand against racism. Church members and church leaders of any faith, as well as non-church members are all welcome! Registration and details at the CER website.
Winter Institute Returns!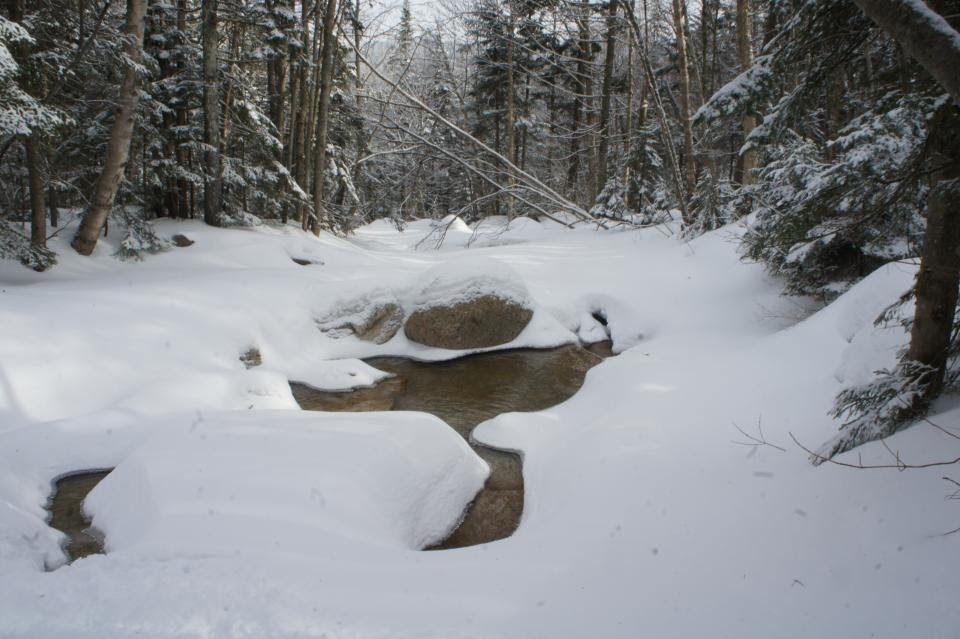 Winter Institute (WI) is a long held tradition of gathering over President's Day week-end for a mid-winter retreat at Salt Fork State Park in Cambridge, Ohio. This retreat was the brainchild of a group of Summer Institute (SI) attendees who wisely determined that a year between SI gatherings is just TOO LONG to wait to gather with extended Beloved UU Community! Last year, thanks to a pandemic-related hiatus regarding in-person programming, the committee provided a virtual WI "sampler," an evening of creating the WI community spirit on Zoom. This was a fun opportunity to connect with old and new friends and get a booster shot of WI magic to hold us over for another year. We are delighted to invite you, once again, to join us in-person for Winter Institute at Salt Fork. Join us on February 18-21, 2022.
Registration is open
!
Better Together Blog: Chant for the Seasons
by Renee Ruchtozke
One of the reasons that I am a Unitarian Universalist is that I get the freedom to engage and reengage with deep questions of ultimacy, interconnection, and meaning. I can also find or create spiritual practices with as much authenticity as I am able to bring to them (while being careful to avoid engaging in cultural misappropriation). Many of these questions and practices involve the relationship between humans and the rest of the world around us. What does it mean to be in right relationship, in mutual relationship, in sacred relationship with the earth?
The following events are upcoming in the region. For full details and a complete list visit the CER Calendar Page. Also, please note, if you are mailing a check to the regional office to pay for your registration, you must write the name and date of the event in the memo line. Otherwise we may not get it properly credited.
Due to COVID-19 we are expecting all events through December 2021 to be virtual.
If you are looking for Renaissance Modules for Religious Educators, check the full calendar on the UUA website.
CER Networking Calls – Choose what works best for you.

Allegheny/Ohio/New River – 1st Wednesdays at 5pm:Jan 5, Feb 2, Mar 2, Apr 6, May 4
Atlantic – 2nd Tuesdays at 5pm: Jan 11, Feb 8, Mar 8, Apr 12, May 10
Great Lakes/Hudson Valley – 2nd Thursdays at 1pm: Jan 13, Feb 10, Mar 10, Apr 14, May 12
Zoom info for all calls – join by going to https://uua.zoom.us/j/99855844125, password is 202109.
BIPOC Gatherings – If you identify as Black, Indigenous or a person of color (BIPOC), you're invited to join us for the Central East Region's BIPOC gathering happening one Monday each month at 6:30pm ET. Contact Sana Saeed at ssaeed@uua.org for connection information and dates.
Taproot: National BIPoC Space, December 9, 2021, 9 pm ET.
JUUst Breathe Live, January 9, 8 pm ET – Bonus epsiode with Rising Appalachia
UUA Open House, January 11, 2022, 7pm ET. Pre-register
Jubilee 3 Anti-Racism Training, online, January 14-16, 2022
UUA Board Meeting, Friday, January 21—Saturday, January 22, 2022; Schedule TBD
JUUst Breathe Live, January 23, 8 pm ET – Climate Justice with Noella Prescod and Zoe Johnston
UUA Open House, January 11, 2022, 7pm ET. Pre-register
Taproot: National BIPoC Space, February 10, 2022, 8 pm ET.
Widening the Welcome online training, February 12, 10-12 & 2-4 pm ET
UUA Board Meeting, Monday, February 14, 2022; 7 pm ET
Winter Institute, February 18-21, 2021, Salt Fork Park, Cambridge, OH